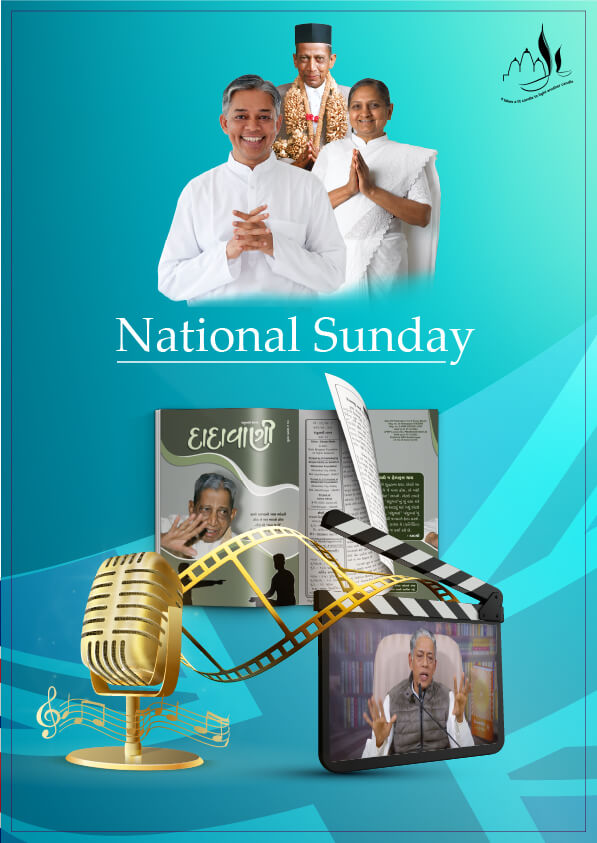 National Sunday!
"Happiness begins from the moment you do something for others. The only purpose of human life and its essence is this: To use one's mind, body and speech for others."
Calling all UK mahatmas! Let's connect with each other virtually, for an afternoon of exceptional theme based satsangs, monthly readings of Dadavani and variety of talent presentations by mahatmas of Centers nationwide.
The schedule for this Sunday is as follows:
1. Asim jai jai kar and Trimantra - Please join 10 mins early for this
2. Vidhis
3. Asim jai jai kar - Pray so there are no antraays for upcoming Pujyashree trip.
4. Jagatkalyan ni Bhavna
When?
Every Sunday 1.30 - 3.00 pm
How to join?
1)With laptop, smart phone, or iPad on Microsoft Teams app, by clicking on the link below:
https://dbfuk.org/onlinesatsang
2)Or by phone call, by dialing
+44 20 8142 8464 United Kingdom, London (Toll).
Conference ID: 664 116 361#

User guides on Microsoft Teams:
https://uk.dadabhagwan.org/user-guides.html
Please pass this message to mahatmas around you and helping them to connect online. Start spreading the happiness!
Looking forward to seeing you all.
Jai Satchitanand
National Sunday Team