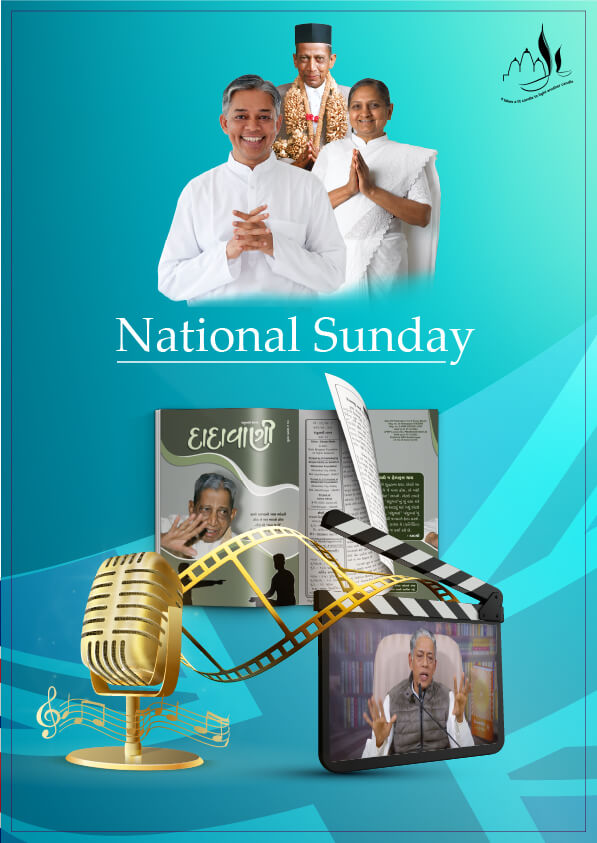 National Sunday!
In light of Pujyashree's planned visit to the UK, this week we will be doing Asim Jai Jai Kar to ensure Pujyashree has an obstacle-free tour.

The schedule for this Sunday is as follows:
1. Trimantra
2. Asim Jai Jai Kar
3. Intent for the salvation of the World
When?
Every Sunday 1.30 - 3.00 pm
How to join?
1)With laptop, smart phone, or iPad on Microsoft Teams app, by clicking on the link below:
https://dbfuk.org/onlinesatsang
2)Or by phone call, by dialing
+44 20 8142 8464 United Kingdom, London (Toll).
Conference ID: 664 116 361#

User guides on Microsoft Teams:
https://uk.dadabhagwan.org/user-guides.html
Please pass this message to mahatmas around you and helping them to connect online. Start spreading the happiness!
Looking forward to seeing you all.
Jai Satchitanand
National Sunday Team