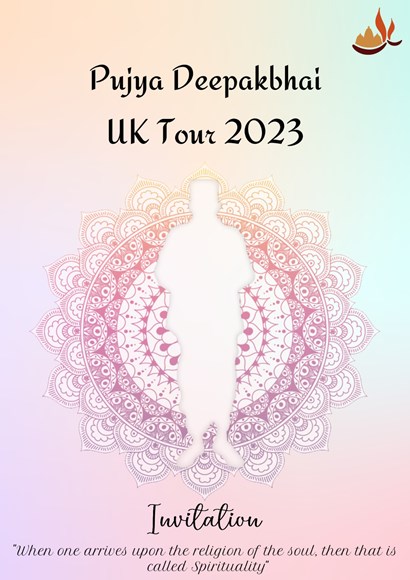 Jai Sat Chit Anand Mahatmas
We are pleased to announce Pujyashree UK Tour 2023.
Please invite your family and friends to come, meet and talk with Pujya Deepakbhai and attain the bliss of the Self.
Please click on the link below to view the schedule: https://dbfuk.org/2023invite
Start spreading the happiness!
Jai Satchitanand
UK Satsang Coordination Team