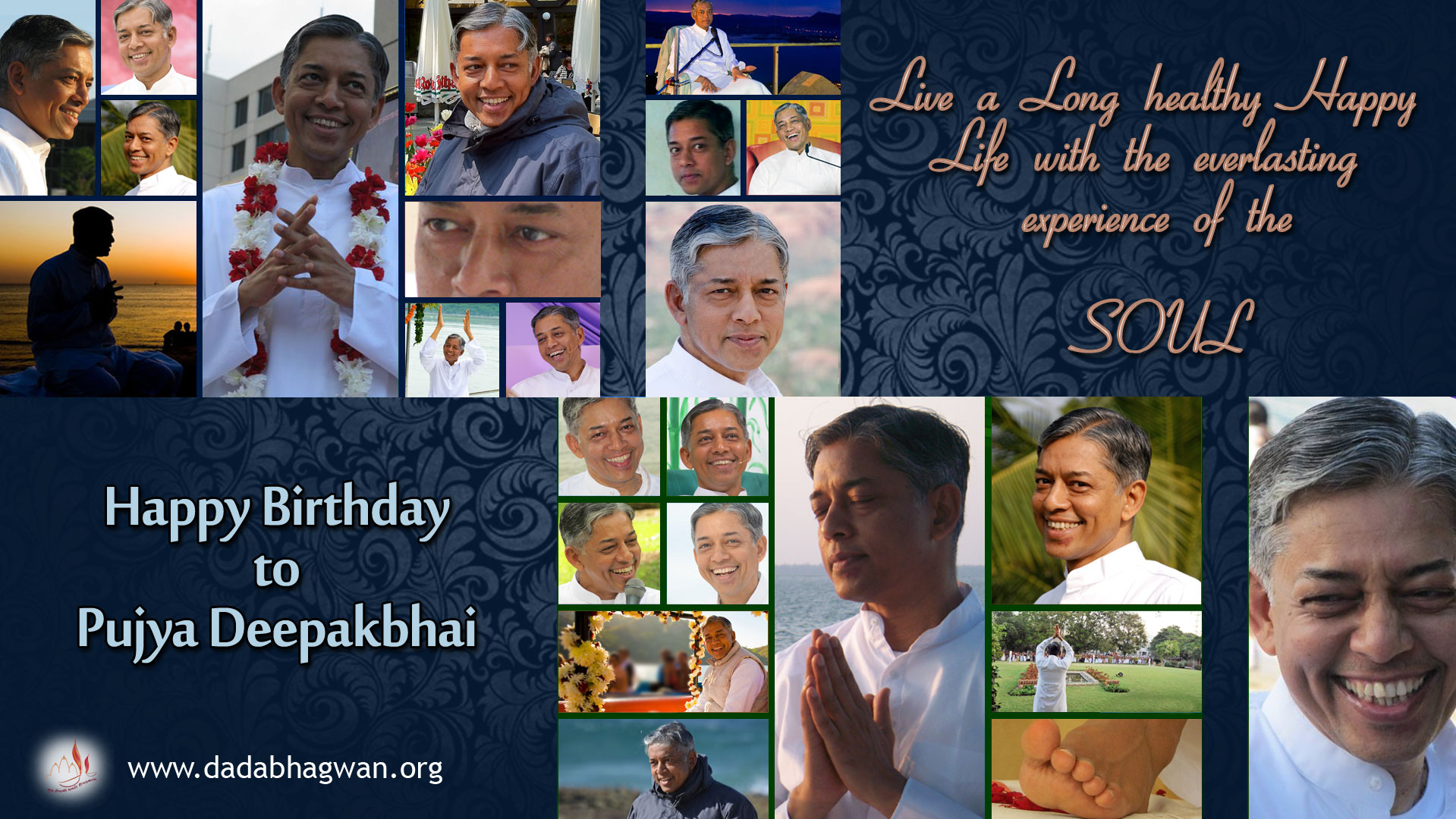 There will be Live Webcast of Pujyashree Deepakbhai's Birthday Celebration.
The live webcasting will occur at the below date and time.  
                                                          Wednesday 9th May 2018
  8:30PM Onwards (IST)  
The Link for  live webcast is: http://new.livestream.com/dadabhagwanlive/ 
You can also watch on Akonnect App, youtube and dadabhagwan.tv.
youtube Link: https://www.youtube.com/user/dadabhagwan
dadabhagwan.tv:  http://www.dadabhagwan.tv/
PLEASE NOTE:
All timings above are India Timings (IST). Please adjust your timings accordingly by clicking here.
Live webcast will only be subject to strong/reliable internet connections.
The above schedule can be subject to changes at short notice.