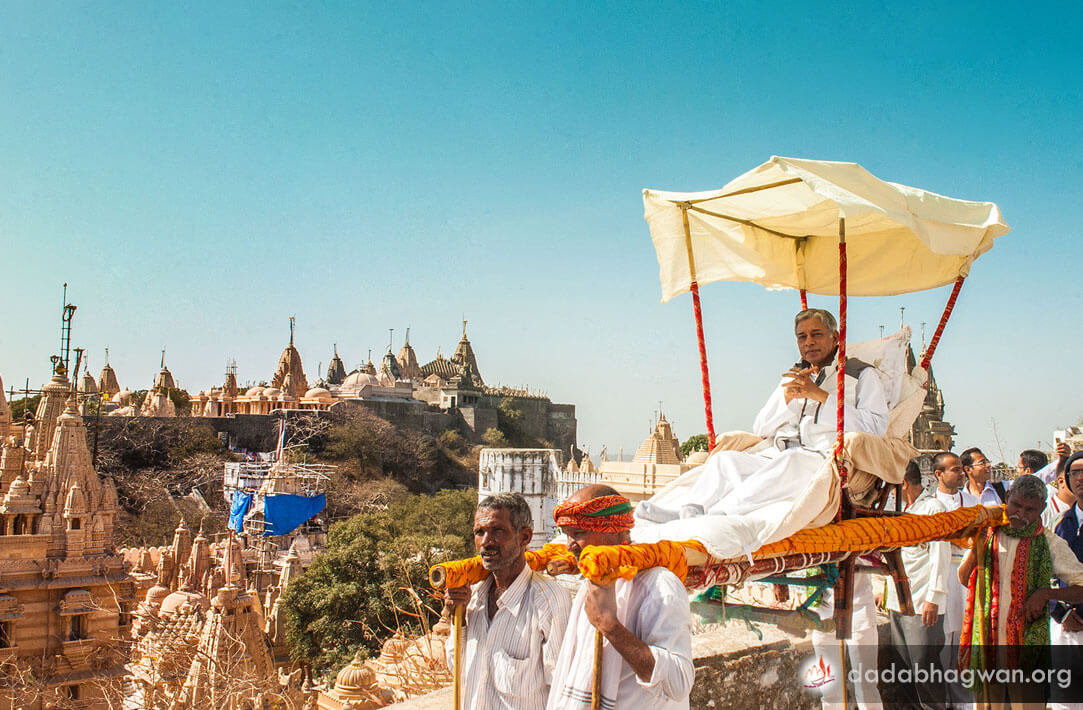 Palitana Jatra with Pujyashree has been arranged from 9-12 February 2023.
All NRI & Western Mahatmas that are interested in joining this jatra should register using the below link after reading the below important information.
*IMPORTANT INFORMATION*
 (1) This Jatra is for Mahatmas only.
(2) Registration will be on a first-come, first-served basis and your
registration will only be confirmed after payment has been received.
(3) Below link is for NRI & Western mahatmas ONLY. Registrations received from local mahatmas using the below link will be deleted.
(4) All Mahatmas will have to make their own travel arrangements.
(5) Costing details will be shared in due course.
(6) Pahad Yatra will be on Saturday 11th February.
(7) If you require a Doli for the Pahad Yatra, this will need to be
arranged directly by yourself and at your own expense.
(8) For those with physical ailments or any other illnesses, it is imperative that you only register after consulting a doctor.
(9) Every Mahatma who wishes to join this Jatra has to do so at his/her own risk.
*REGISTRATION LINK FOR NRI & WESTERN MAHATMAS*