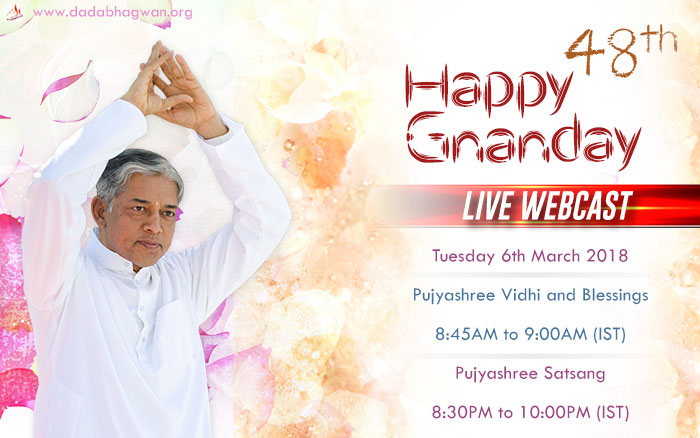 There will be Live Webcast on Pujyashree Deepakbhai's 48th Gnan Day.
The live webcasting will occur at the below date and times.
Tuesday 6th March 2018
 Vidhi and Blessings by Pujyashree 8:45AM to 9:00AM (IST)
 Satsang with Pujyashree 8:30PM to 10:00PM (IST)
The Link for live webcast is: http://new.livestream.com/dadabhagwanlive/ 
PLEASE NOTE:
All timings above are India Timings (IST). Please adjust your timings accordingly.
Live webcast will only be subject to strong/reliable internet connections.
The above schedule can be subject to changes at short notice.