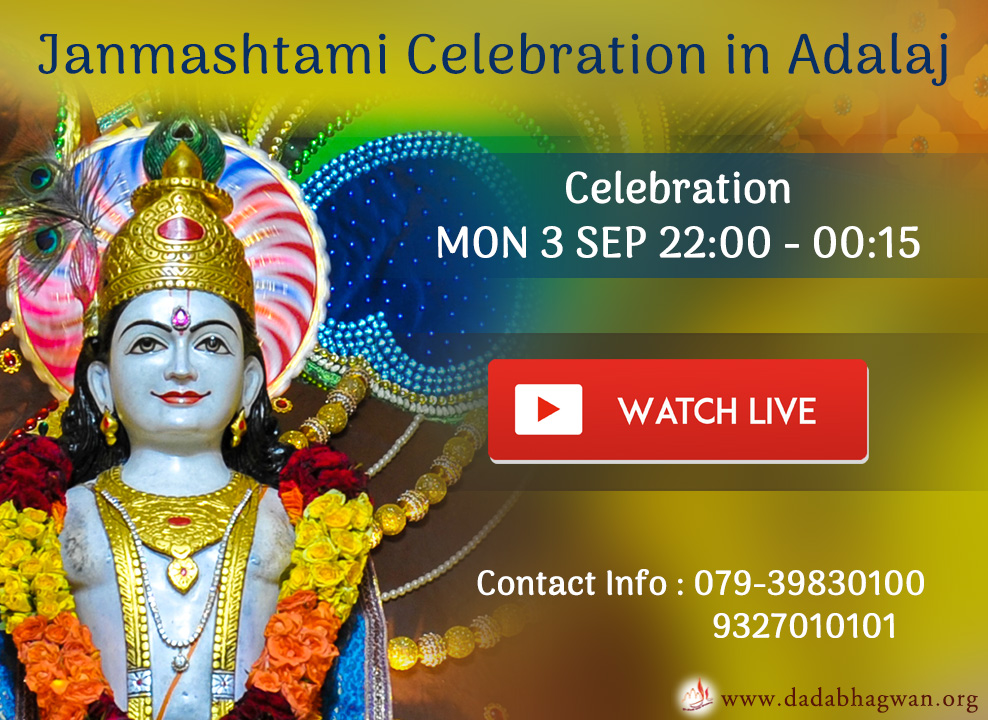 There will be Live Webcast of the Janmashtami Celebrations in the Presence of Pujyashree Deepakbhai.
The live webcasting will occur at the below date and time.
Monday 3rd September 2018
10:00PM onward  India Time
 Link for the live webcast - :  https://www.youtube.com/user/dadabhagwan
Important Note:
Please Subscribe to our Youtube Channel for future Satsang Updates and Click on Bell icon to receive Notifications.
 
Our livestream.com link will be discontinued within 1 Month, we request you to start switching over YouTube .
 
There will be NO Language Translation for this event.
You can also watch the live webcasts on AKonnect App & Dada Bhagwan App
http://www.dadabhagwan.org/books-media/mobile-apps/
dadabhagwan.tv:
Temporary link for the live Webcast (ONLY for Gujarati):  http://livestream.com/dadabhagwanlive/ 
PLEASE NOTE:
Time shown is India Timings (IST). Please adjust your timings accordingly by clicking below:
https://www.worldtimebuddy.com/
https://www.worldtimebuddy.com/mobile-app