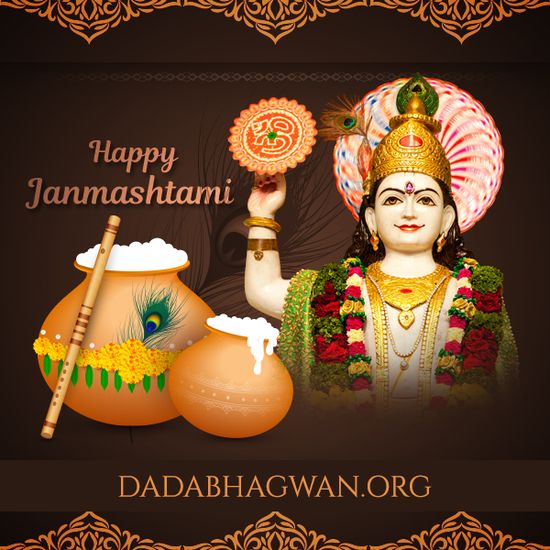 Jai Sat Chit Anand
Govind bolo, Hari Gopal bolo……
It's celebration time! Yes, it's the time to get together and welcome the birth of our favourite Kanhaiya, Govind, Gopal, Krishna!!!
On this auspicious occasion of Janmashtami, let us all gift Lord Krishna our determination to make self realization the ultimate goal of our life so that we can do Nishkam Karma, as Lord Krishna has propagated, in its true spirit!
Where: Dada Darshan Ruislip
When: Sunday 10th September 2023, 10:00 am - 1.00 pm (followed by Farari Prasad)
The schedule for Sunday at Dada Darshan Ruislip:
1. Trimantra and Vidhis
2. Special DVD
3. Matki fod, Krishna Janma-utsav by GNC and Live Akram Bhakti
4. Arti and Jagatkalyan ni Bhavna
Event Registration Link: https://www.eventbrite.co.uk/e/janmashtami-event-dada-darshan-ruislip-tickets-712811407107?aff=oddtdtcreator
To attend the event at Dada Darshan Ruislip and for catering purposes, please register latest by Thursday 7th September. If you are unable to attend after registering, in order to avoid food wastage, we request that you inform us by emailing [email protected] or calling 0330 111 3232.
Please pass this message to mahatmas around you. Start spreading the happiness!
Looking forward to seeing you all.
Jai Satchitanand
Satsang Coordination Team