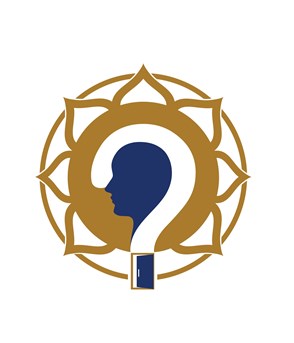 WORLDWIDE SWAROOP KIRTAN BHAKTI
| | | | | |
| --- | --- | --- | --- | --- |
| DATE | DAY | CENTRE | ADDRESS | TIME |
| 2nd June | SAT | BOLTON | Slaterfield community centre, Carrington drive, Bolton, BL3 6YE | 4.00 - 6.00 PM |
| 5th June | TUES | BIRMINGHAM | Birmingham Pragati Mandal, 10 Sampson Road, Sparkbrook, Birmingham B11  1JL | 7.30 - 9.30 PM |
| 7th June | THURS | ASHTON | Broadoak centre, Broadoak road, Ashton-U-Lyne, OL6, 8RS | 6.00 - 8.00 PM |
| 9th June | SAT | EAST LONDON | Hariben Nagrecha hall, 202 Leyton Road, London, E15, 1DT | 2.00 - 4.30 PM |
| 10th June | SUN | RUISLIP | Dada Darshan, Unit 2, Stonefield Way, Ruislip, HA4 0JA | 2.00 - 6.00 PM |
| 14th June | THURS | CARDIFF | 40 Heol-y-barcud, Cardiff, CF14 9JB | 7.30  - 9.00 PM |
| 16th June | SAT | BIRMINGHAM | 3 Dean close, Banbury, OX16 3WA | 4.00 - 6.00 PM |
| 18th June | MON | HOUNSLOW | 56 Bulstrode Avenue, Hounslow, TW3 3AD | 12.00 - 1.00 PM |
| 20th June | WED | SOUTH LONDON | 247 Kings Ave, London, SW12 0AX | 8.00 - 10.00 PM |
| 22nd June | FRI | BRADFORD | 252 Legrams Lane, Lidget green, Bradford, BD7 2HR | 7.00 - 9.00 PM |
Dada's vision: 'May the world attain ultimate peace and may some attain liberation'
In keeping with this goal, a worldwide Swaroop Kirtan Bhakti was launched on 2nd January 2018, from Simandhar City, Adalaj as part of the grand celebration of Dada's 111th Janmajayanti. 
Since then, 'Dada Bhagwan na Aseem Jai Jai Kar' are being recited daily for one hour in a Centre around the world, as we speak, and will continue until Dada's 111th birthday, 22nd November 2018 when we all gather in Adalaj to celebrate this unprecedented event.  
When mahatmas come together to send this intent/bhav in the universe for millions of people to gain benefit from Akram Vignan, then Vyavasthit Shakti will also yield positive results without any obstructions.  
This 'Swaroop Kirtan Bhakti Torch' will be travelling across all Centres of UK till the end of October. Please see the schedule above for the month of June. 
Come, let's join hands, become 'One for 111' and support Dada's mission of Jagat Kalyan by attending the Swaroop Kirtan Bhakti in the Centre nearest to you.  
Do not forget to wear your JJ111 t-shirts if you have one!