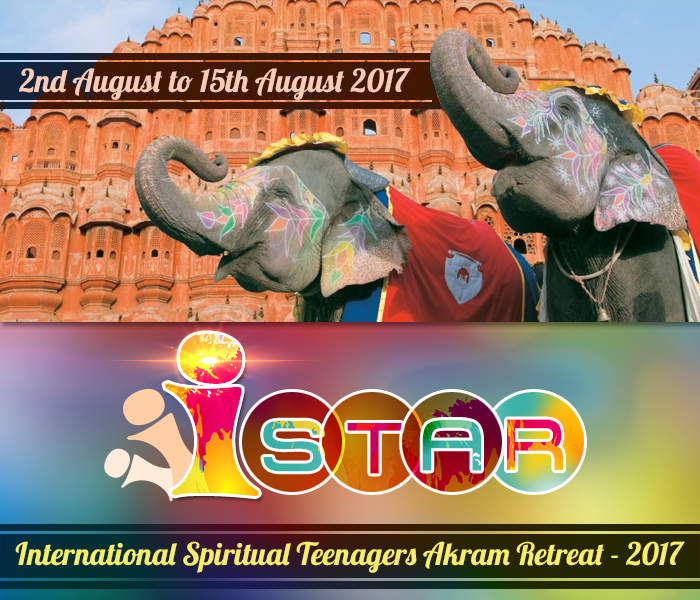 Great News!!! Registrations have started, start filling in those blanks. iSTAR 2017 awaits you.
Visit the iStar 2017 website https://istar.dadabhagwan.org/ to register for the retreat. 
Write to us on: [email protected] for any queries/questions.
Youth between the ages of 13 to 21 years are encouraged to apply to this unique Akram retreat. Pencil the dates in your calendar and plan to be with us this monsoon!
iStar 2017 Dates
Registration and check-in
Check-out

 2nd to 15th August
 1st August (by 5pm)
 16th August (after breakfast)
~ Param Pujya Dadashri talks about Youth  
"Today's young generation feels suffocated due to lack of proper guidance. They are more pure and clean than their predecessors in all respects. All they need is someone who can show them the right path."  
~ Pujya Niruma talks about Youth  
"The current generation of children is very healthy-minded. They are not opinionated or obstinate. Yes, they are quite filled with illusionary attachment (moh), but if they are given the right understanding from childhood, then they will not only liberate themselves, but will also be able to do a lot of work for the Salvation of the world (Jagat Kalyan)."