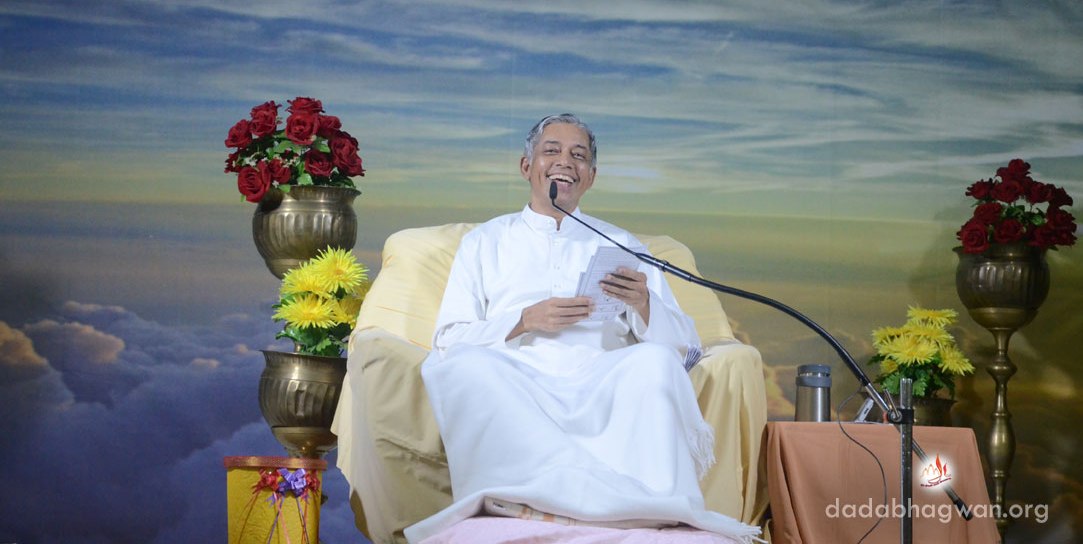 Now Telecasting will be replaced by Video Conference Satsang using Zoom Cloud Meetings. Mahatmas will now be able to hear and SEE Pujyashree while having their questions answered. Also Pujyashree will be able to see mahatmas as they ask their questions.
Grand Launch of the first Zoom Telesatsang is on Wednesday May 11th 2016, from 8:00 – 9:00 am IST.
The Zoom Telesatsangs will be announced on Egroup emails and below are the details to participate;
1) If you would simply like to listen to the satsang (and have no questions), then please click on the link below to watch the live webcast of the satsang.
new.livestream.com/dadabhagwanlive
2) Please send questions only if you are going to be present in the satsang, so that live interaction can take place with Pujyashree Deepakbhai.
3) If you want to ask Pujyashree questions, then please download the Zoom cloud meeting app on your mobile phone, laptop, tab etc.( Join from PC, Mac, Linux, iOS or Android:  https://zoom.us/join ). Ensure that you have a good internet connection, a functioning webcam, mic and speakers.
4) Kindly email only a maximum of one or two questions on [email protected] . Please mention your full name, city/state and Gnan date when submitting questions each time. The cut off to submit questions will be 3 days before the satsang date, any questions submitted thereafter may not be taken.
5) Please type your Gujarati/Hindi question in English Lippy (e.g. 'maro prashn che ke…'), Google Gujarati font (eg 'મારો પ્રશ્ન છે કે'), or English (eg 'My question is.'). Kindly avoid sending questions in PDF format or other scan documents.
6) If your question is selected, you will receive an email with a conference ID that you can use to join the Zoom Cloud Meeting at the announced satsang date and time.
7) If your question is selected you will be joining an audio, video webcast which will be viewed by Pujyashree and over 2000 mahatmas in Simandhar City Gigantic Hall as well all mahatmas watching live across the world.
8) Please join the Zoom satsang in a timely manner and when Pujyashree announces your name kindly respond immediately. Speak out your question in a loud and clear manner.
9) If your internet connection becomes weak, Pujyashree will announce the next name, so all questioners are requested to be alert and if your name is called out, please respond immediately.
10) If you send in your question and do not receive an email confirmation to join the Zoom Cloud Meeting, then please click on the below link to watch the live satsang webcast.
new.livestream.com/dadabhagwanlive
11) Please send your questions to [email protected] before May 8th 2016.
PLEASE NOTE:
Time shown is India Timings (IST). Please adjust your timings accordingly. 
Live webcast will only be subject to strong/reliable internet connections.
 The above schedule can be subject to changes at short notice.