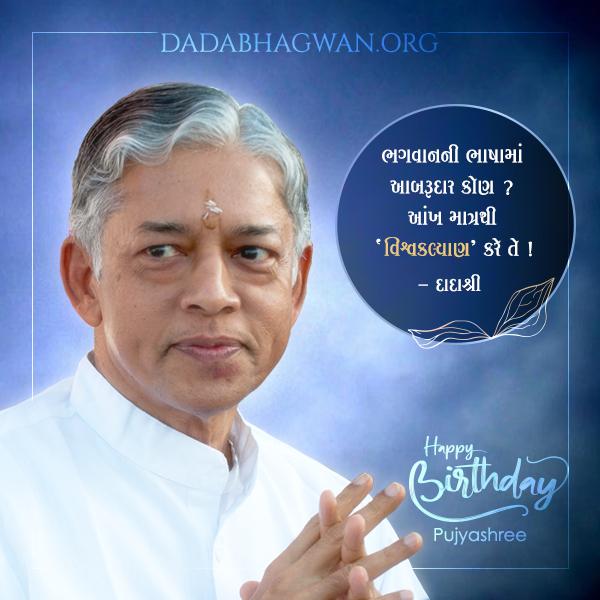 Jai Sat Chit Anand,
May people become free from the pandemic that has currently taken over the world.
May everyone get the uninterrupted continuous support of Gnan and the Gnani during the mental, physical and externally induced suffering and together with that, may our most revered Pujyashree have good health and a long life.
With that purpose in mind, let us all participate in the Global 12 hour Swaroop Kirtan Bhakti ("Dada Bhagwan Na Asim Jay Jaykar Ho") on the occasion of Pujyashree's 69th Birthday.
Please note: This will be instead of National Sunday.
Date: Sunday 9th May 2021
Time: 12.30 - 1.45 UK Time
How to join?
1)With laptop, smart phone, or iPad on Microsoft Teams app, by clicking on the link below:
https://dbfuk.org/onlinesatsang
2)Or by phone call, by dialing
+44 20 8142 8464 United Kingdom, London (Toll).
Conference ID: 664 116 361#

Let's celebrate this auspicious occasion together.
Jai Satchitanand
Satsang Coordination Team UK