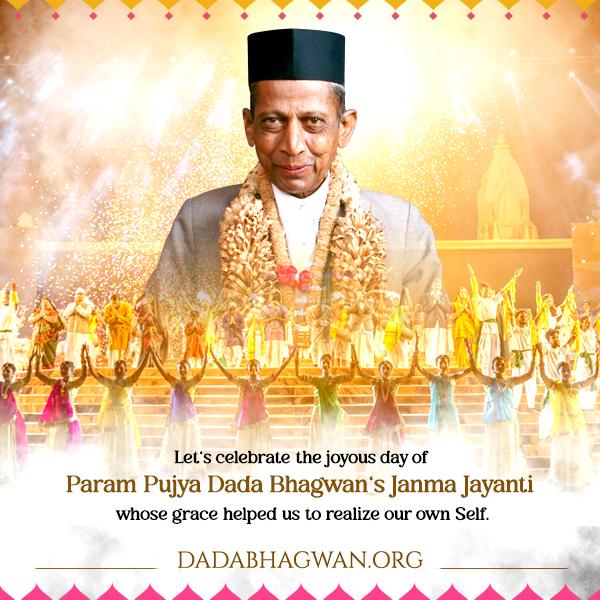 Jai Sat Chit Anand
"May the world attain the Happiness that I have attained." Param Pujya Dada Bhagwan's ardent desire and mission was to spread happiness in the world, by bestowing the unique gift of Self-realisation.
On the auspicious occasion of our Dadashri's 116th Janma Jayanti, you are all heartily invited to join in the celebrations at Dada Darshan Ruislip.
When: Sunday 26th November 2023, 10:00 AM - 1:00 PM, followed by Mahaprasad.
The schedule for Sunday at Dada Darshan Ruislip:
1. Asim jaijaikar, Trimantra, Vidhis
2. Satsang DVD
3. Live Bhakti, GNC presentation, Cake-cutting
4. Artis and Jagatkalyan ni Bhavna
Event Registration Link: https://form.jotform.com/233236402732347 
Register latest by: Thursday 23rd November
If you are unable to attend after registering, in order to avoid food wastage, we request that you inform us by emailing [email protected] or calling 0330 111 3232.
Please pass this message to mahatmas around you. Start spreading the happiness!
Looking forward to seeing you all.
Jai Satchitanand
National Sunday Team