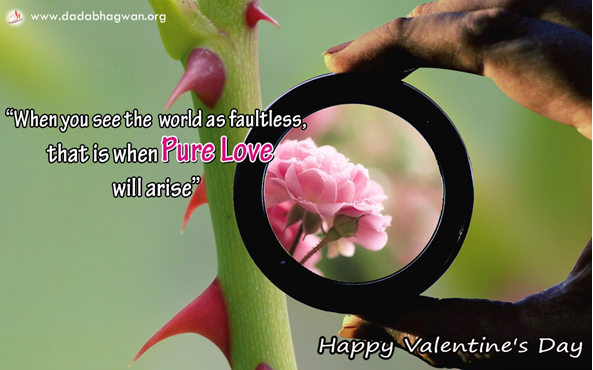 Valentine's day is around the corner, but do you really know what 'love' is?
Dadashri has said "Pure Love' is that which does not increase or decrease and is unconditional.

We all have unconditional devotion to our Valentine, the Gnani who has given us this priceless Gnan, helped us realise the Self and directed us on the path of infinite bliss.

In this year of celebration - Dada's 111th Janma Jayanti and Niruma's 50th Gnan Day - let us come together to express this affection for the Gnani at the Pure Love Workshop.

When: Saturday 17 February, 4pm to 6pm
Where: Dada Darshan, Unit 2 Stonefield Way, Ruislip, HA4 0JA.

What:  Insight into Pure Love, interactive session, arts & crafts, followed by light refreshments
Cost: Free
Please RSVP by 14 February by replying to this email.
We look forward to seeing you there.