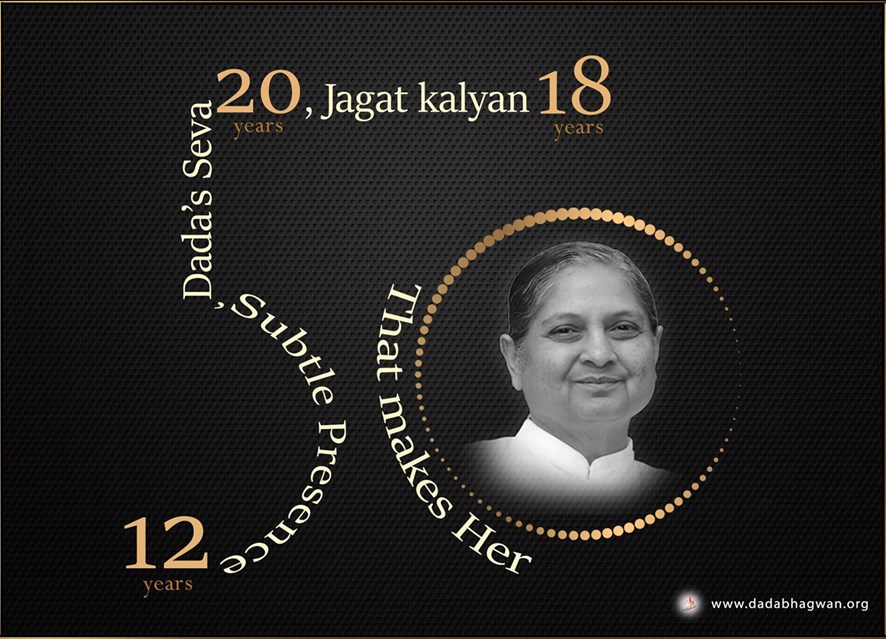 The final countdown has begun. 5 days to go!
8th July 2018 marks 50 Glorious years of Gnan of our beloved Pujya Niruma!
50 is not just a number, but behind that 50, Pujya Niruma has made every little moment count with her contribution for the salvation of the world, which includes 20 years of Dada's sewa, 18 years of Jagat Kalyan and 12 years of her subtle presence.
A landmark event such as this is certainly not to be missed!
We will be celebrating this event with much 'Anand and Ullas' this Sunday, 8th July and watching a special CD on Pujya Niruma.
Time: 2.00 - 5.00 pm followed by dinner.
Venue: Dada Darshan,
             Unit 2 Stonefield Way,
             Ruislip,
             HA4 0JA
For prasad purposes, please RSVP by 5th July by replying to this email.